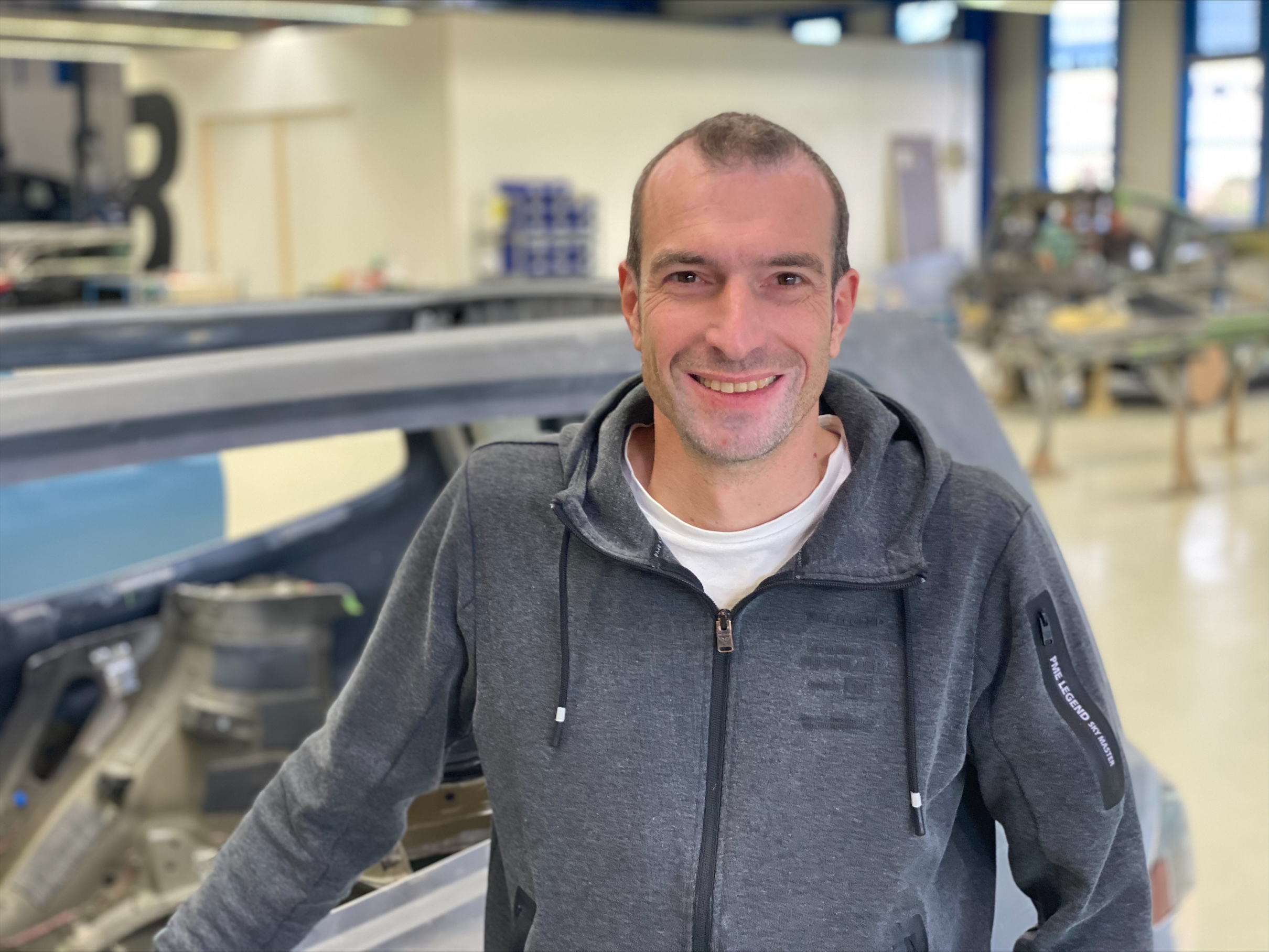 November 30, 2022
The future drives electrically.
Mr. Haag, you put the idea for an electric vehicle based on the Tesla Model S into practice at BINZ in Lorch. Now you are largely responsible for the series production of the BINZ.E in Schwäbisch-Gmünd. What was the biggest challenge in the process?
The development and construction of funeral vehicles is a major challenge in itself. After all, there are numerous aspects to be considered right from the start, which are expected in the industry and distinguish us in particular as a premium manufacturer with products "Made in Germany". Every new model is an exciting process right from the initial idea.
Essentially, as with all special vehicles, the required variance, i.e. the adaptation of series vehicles for use in the funeral industry, must be economically viable even for small quantities. Due to their simpler construction, electric vehicles actually provide an advantage in this respect.
Why is the Tesla S particularly suitable for the requirements of a funeral vehicle and for customization?
At BINZ, we had been entertaining the idea of an electric hearse for some time. After all, it had become clear that this was where the future is headed. So why not follow the path in the funeral industry as well?
When the idea became really concrete, the Tesla was the obvious choice. As the only all-electric sedan, the Model S offered the technical prerequisites. Tesla's image was certainly also an important factor. They already had a broad acceptance on the market and the name stood for the electric revolution and genuine progress. At the time, Tesla was the premium brand in electromobility that funeral directors expected from a vehicle and from BINZ as a long-standing brand.
Which "special request" from customers made you smile and were you able to realize it?
Our primary goal is, of course, to build every customer their own individual dream vehicle. Perfectly tailored, in every detail. After all, that's what we've been vouching for with our name for decades. The greatest compliment is when the customer is completely satisfied with his BINZ.
First, we check the technical and financial feasibility of every request, no matter how unusual it may be. If it's feasible, BINZ will do it! We have so much experience in the industry that we have actually seen it all. What makes us smile is perhaps the odd color choice here or there. But taste differs and realizing color preferences is one of our easiest exercises.
What opportunities do you see for the future of electric vehicles in the funeral industry?
"Future" is the key word here. The future must be a concern of all of us, everywhere around the world. For us to have one, we all urgently need to make our contribution. This also means that every person, every industry and every company must keep its carbon footprint as low as possible. So the funeral industry also has a responsibility here. After all, politicians are also increasingly regulating the use of combustion engines.
Those who act with foresight in this regard have a head start over the competition. But electromobility offers opportunities not only in terms of environmental friendliness. An emission-free and very quiet electric vehicle is particularly suitable for the dignified setting of a funeral ceremony. Additionally, the digital connectivity between the vehicle and the office offers new opportunities day-to-day work routines. Connectivity has arrived everywhere, and the funeral industry can benefit from it as well.
Is BINZ International planning another e-drive vehicle and are you already in the design phase with it?
Absolutely! Because we recognized the signs early on and then tackled them, we at BINZ are pioneers when it comes to e-mobility in the funeral industry. We are now using this head start and our experience to develop another electric funeral vehicle. And as you would expect from BINZ, this vehicle again absolutely meets the demands of the industry in terms of driving experience, equipment and prestige.
We also want to offer our customers alternatives to the Mercedes E Class 213 series, which is being discontinued and will therefore be removed from our portfolio. It is already only available in strictly limited editions. If you want to secure one of the last BINZ.H2s, you should really act fast. For those customers who aren't currently ready to place an order for the BINZ.H2, we can promise exciting electric alternatives.
You predict an end for vehicles with combustion engines. Does this result in an advantage for current BINZ customers?
It's always good to be prepared. With the electric hearse from BINZ, you are already one step ahead on the journey to an all electric future. The trend is clearly moving in the direction of electromobility and this awareness is increasingly growing in everyone's minds. BINZ.E drivers can already position themselves in the market today, because people will increasingly expect and demand environmental awareness from absolutely all industries. In addition, there are also topics such as emission-free city centers, which can only be reached with an electric vehicle. Again, a clear advantage. And the public image should not be underestimated. With the BINZ.E, a funeral home makes a clear statement – in terms of environmental friendliness, progress and aesthetics.
Vita – Robert Haag
44 years, married, two children
Dipl. Ing ( FH ) Mechanical Engineering
14 years construction and development of special vehicles at Ziegler Fire Brigade vehicles
3 years technical manager BINZ Lorch, Design and development BINZ-E and H2/4 BR 213
Planeworx GmbH development and prototype construction in aircraft construction
Own aircraft development